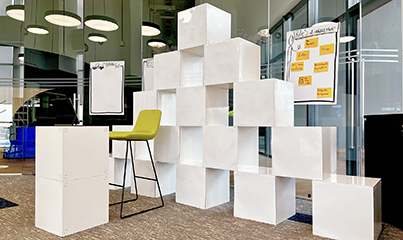 BolloréLogistics has chosen the Tetrix cubes to furnish its collaborative space in Singapore. The space is superb and now ready to receive its first groups of participants.
It is always very rewarding to be chosen by renowned groups, especially Bolloré Logistics, for which we know the high standards.
Thank you Bolloré Logistics for your trust!