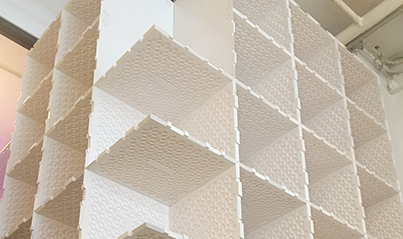 We often highlight Tetrix cubes' exceptional modularity. Here is a new example with the temporary transformation of the Design Studio KL into a Showroom for the launch of Lumika, a new company designing sustainable objects for the home. Large double-sided bookcases have been built to show off the items in full-height.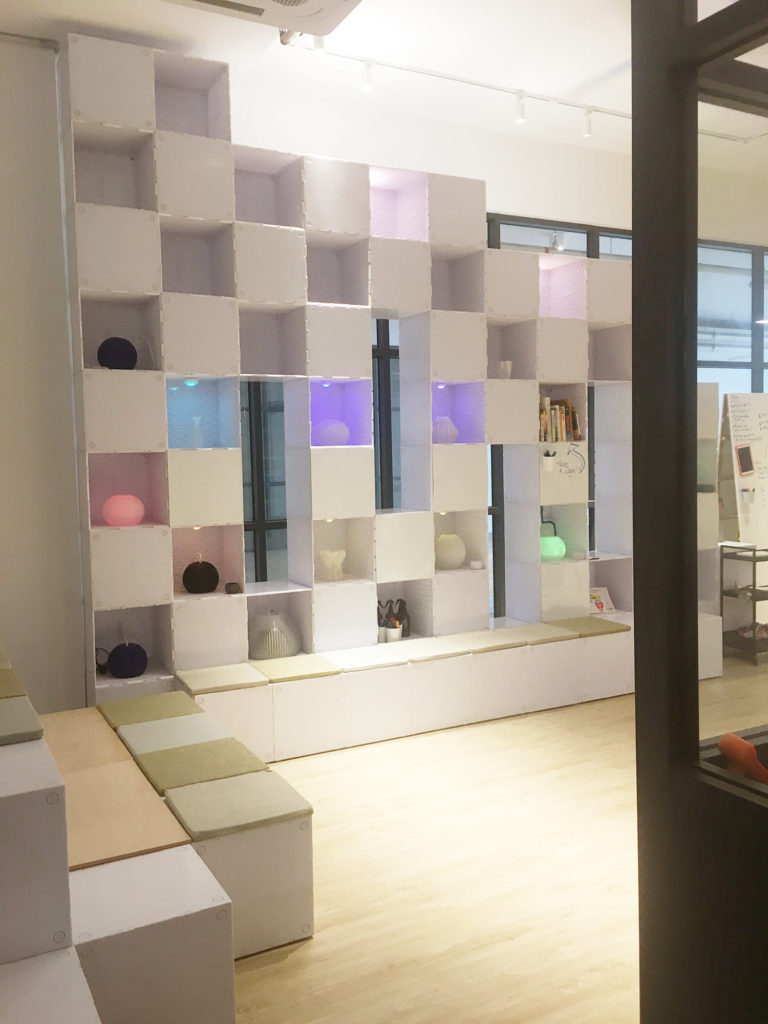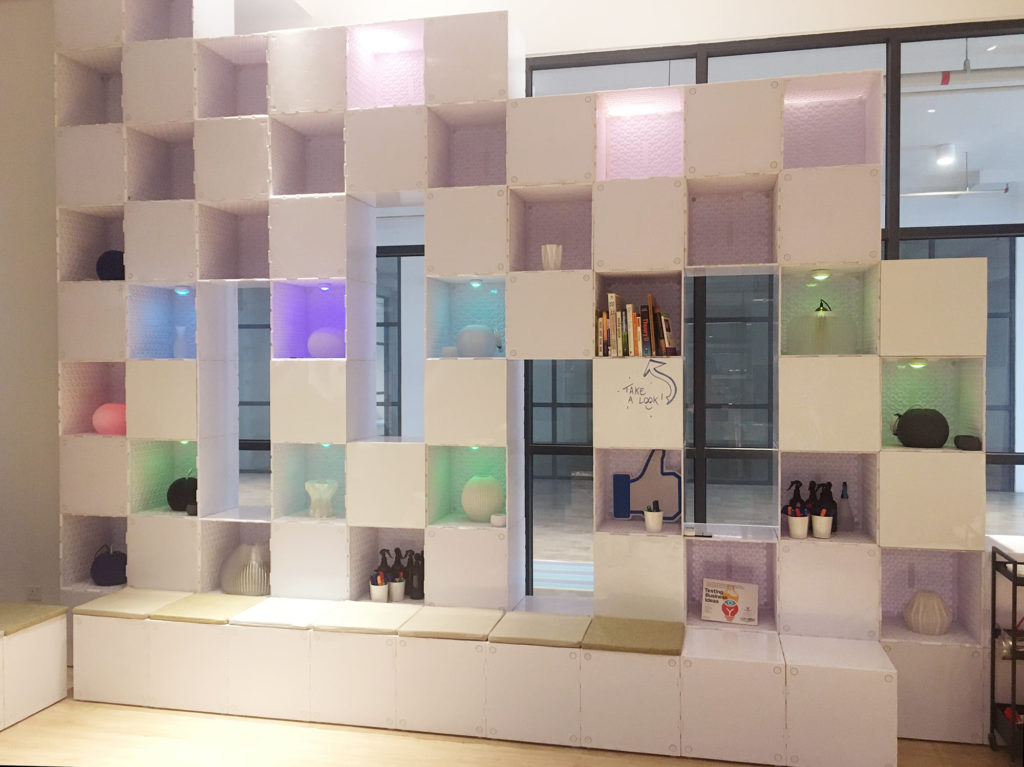 They are perforated with openings to allow visibility and light to pass through.To illuminate the objects we simply attached rechargeable and magnetic LED lamps to the upper side of the cubes.
It works like a charm.At the entrance, we erected a corner shelf where Lumika orders can be stored while awaiting delivery.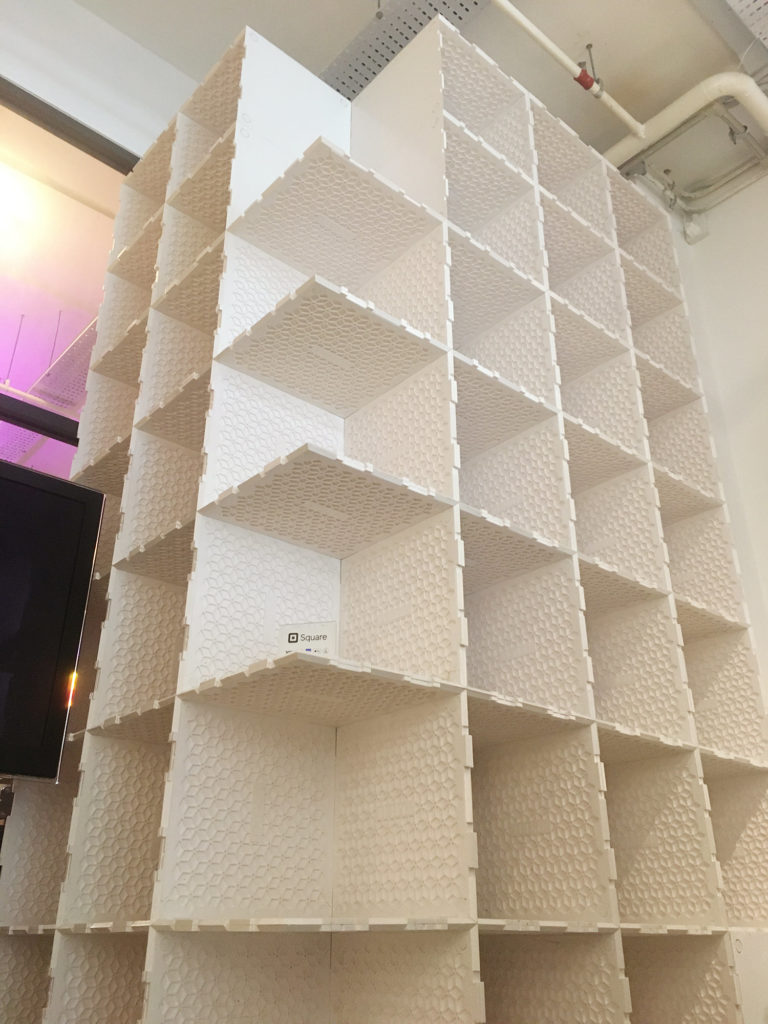 The Design Studio is unrecognisable now and as always it has been easy and fun to assemble the different elements.