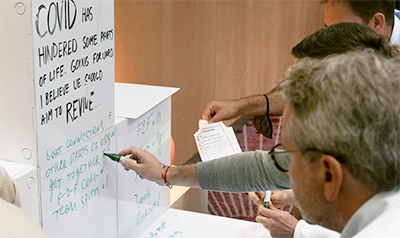 Finally! Face to face events are back.
For this session we had 150 Tetrix cubes for 50 participants and we felt it was the right number required. Let's keep in mind the ratio of 3 cubes for 1 participant as a good minimum number.
Congratulation to the team – their set-up was really refreshing and made the best out of the large space we had. It was inspiring and truly modular.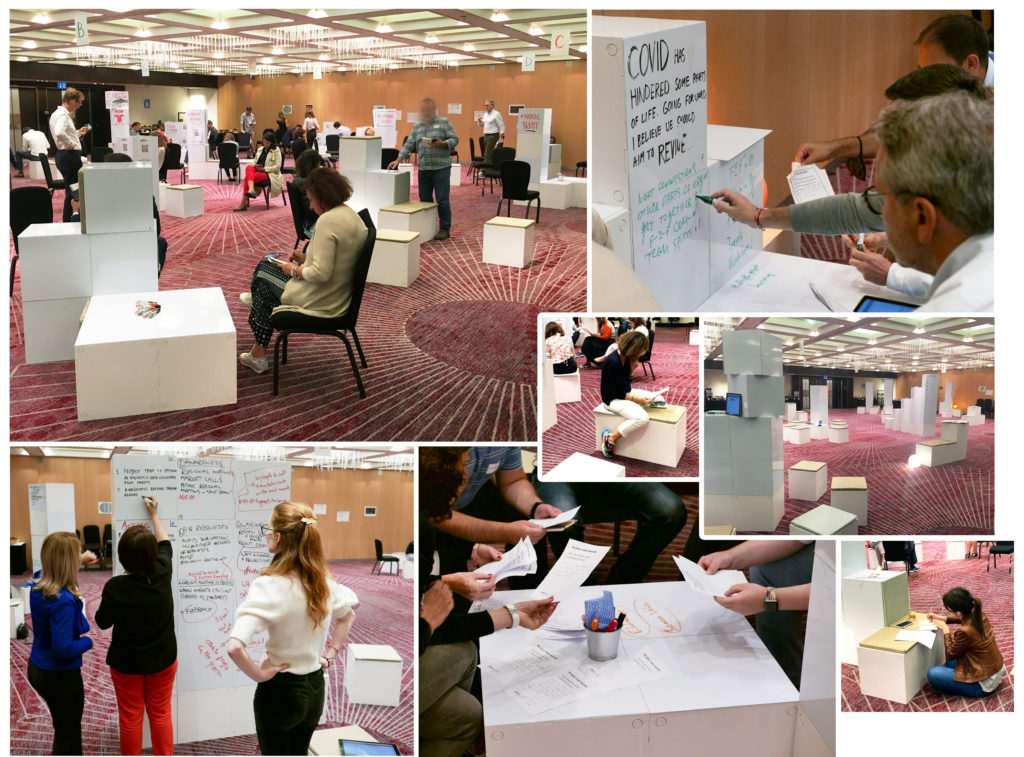 On the tech side, the iPad application Workshop has been used on the session and performed very well overall. All inputs/outputs of the session and every report-out in the plenary have been managed through the iPads by one single person. The app offers plenty of simplicity, saves a tremendous amount of time and prevents the printing of tons of papers.