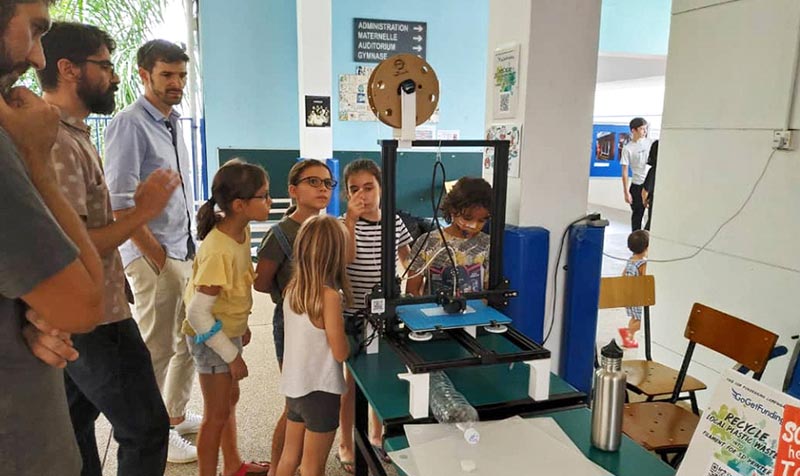 Every year, the students of the French Lycee of Kuala Lumpur (LFKL) organise La Fête Verte (The Green Party), a full day dedicated to Ecology. Student's projects are presented along with local associations and under the sun of Kuala Lumpur the event is generally full of great energy and rich encounters.
Because we knew how nice it was, we were really pleased to receive their invitation to showcase our 3D print technology based on recycled material.
We decided to bring our small 3D printer and a spool of PET recycled filament.
This filament has been made from 100% wasted plastic bottles. Our goal was to explain that waste material has value and that properly transformed, it can be as good as others.
By printing all day long we demonstrate how easy it is to use recycled filament instead of virgin plastic filament and how versatile 3D printing is.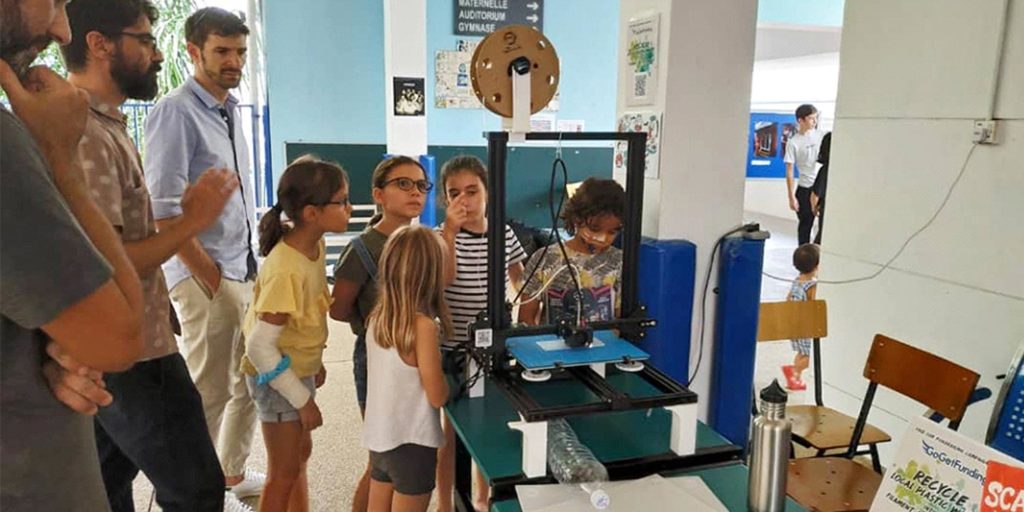 The day before, we had modeled a special gift for the school, a little ingot with the letters LFKL in 3D on the top. We started the print in the he morning and it was barely finished at the end of the day.
We really enjoyed our day talking with so many kids and families about recycling. Many didn't know much about 3D printing and were amazed to learn that we could actually print with recycled plastic bottles.
Well done and congratulation to all FLKL students !